Karena Ingram (Music '15) Receives ACO Commission
September 8, 2020 12:41 PM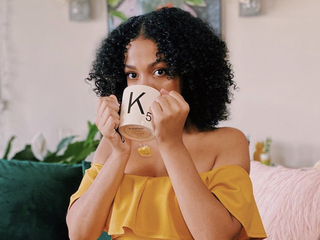 Karena Ingram (Music '15) was awarded a commission recently with the
American Composer's Orchestra 
to contribute to the innovative online programming BMI has initiated to continue its support for the arts during the COVID-19 pandemic. The work, 
No Air
is a lament for the black lives lost at the hands of police brutality and racism in America, as well as the reflection of grief, frustration, and perseverance in the community. George Floyd's last words of "I can't breathe" were the same last words of Eric Garner in 2014, Javier Ambler and Derrick Scott in 2019, and Manuel Ellis in March of 2020, in which they all faced the same injustice and murder. "Black Lives Matter" is not a radical statement; it is a cry of justice and equality from people who have been oppressed for generations. No air is our story of strength and power, beginning with the lament of those we've lost, and ending with the lament of those we may lose if our society does not change for the better.
The commission and online premiere performance of No Air is made possible by American Composers Orchestra with lead funding from Augusta Gross and Leslie Samuels. The work can be watched here.
Congrats to Karena on this incredible opportunity!