Performance by Audrey Andrist to be Streamed on WETA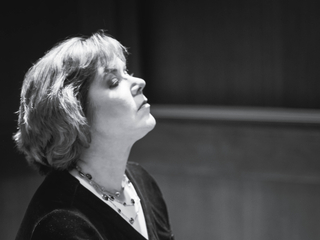 Affiliate Artist Audrey Andrist, pianist, will be featured on Classical WETA (90.9) on Monday, November 23rd at 9:00 pm, on the program Front Row Washington.  Included in the broadcast will be her live 2019 performances of Brahms Intermezzo op. 118 no. 2, and the Brahms Horn Trio with National Symphony Principal Horn Player Abel Pereira, and National Symphony Concertmaster Nurit Bar-Josef.
The broadcast can be streamed here.