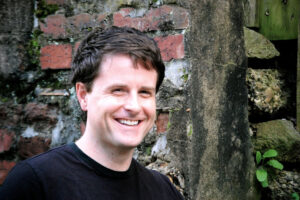 Kevin O'Brien is Visiting Lecturer of Music at the University of Maryland Baltimore County where he conducts Camerata, the university's premiere chamber choir.  With more than 25 years on the podium, O'Brien has an uncommonly large and stylistically varied repertory.  He began preparing and conducting the Masterworks Choir and Orchestra in major oratorios while still a teenager.  He was the youngest conductor to observe the eminent Robert Shaw during his final years of teaching at Carnegie Hall and Emory University.  O'Brien's undergraduate education at Westminster Choir College came during the halcyon years of Joseph Flummerfelt's tenure as the college's artistic director.  He also studied privately with David Hayes.  From 2002 until 2016, O'Brien was in residence as a student and later as a teacher at the Benjamin T. Rome School of Music at The Catholic University of America.  Alongside his mentor, Leo Nestor, O'Brien developed a choral program of graduated ensembles, taught undergraduate and graduate conducting, choral literature, sacred music, and theory.  He prepared or conducted CUA choirs in over 200 works for concert and liturgy, as well as at the Kennedy Center, and for then-Vice President and Mrs. Biden.
Dr. O'Brien has been director of music at Saint Peter's Church on Capitol Hill for twenty years. As conductor and organist, he leads a program renowned for its integration of excellent choral, orchestral and congregational literatures in the liturgy.  In 2019, O'Brien spearheaded the installation of the parish's new mechanical-action organ, Noack opus 162.  The parish under O'Brien's direction has commissioned or premiered new works by John Henderson, Anthony Maglione, and Zachary Wadsworth, as well as given premiere performances for dozens of works by Leo Nestor.  O'Brien directs the parish's concert series, "Sacred Music on the Hill" which hosts regional and national artists throughout the performing year and regularly features the parish choir.  He also works alongside the faculty and administration of the parish's grade school in the ongoing cultivation of a rigorous children's choir program.
O'Brien holds the BM, MM, and DMA in Sacred Music.  He is presently completing the PhD in musicology from the University of Maryland, College Park, under the direction of Barbara Haggh-Huglo with emphases on medieval plainchant, and performance practice of all periods.  A sought-after writer and speaker, O'Brien has delivered papers domestically and internationally, most recently at the national convention of the American Guild of Organists in Seattle.  The American Choral Directors Association rewarded his dissertation on the choral music of Russell Woollen with the prestigious Julius Herford Prize, lauding O'Brien as "a mature writer and a very fine storyteller" who offered "a very thorough history of Roman Catholic church music and composers."  O'Brien is contributing editor to the forthcoming "Beauty Ever Ancient, Ever New:  Essays in Honor of Leo Nestor" to commemorate his deceased mentor.  His articles, essays, and reviews are published in major periodicals and encyclopedias, with numerous writings slated for imminent publication.  He is also an active choral clinician, All-State conductor, festival adjudicator, and organ recitalist.
Contact
---
Teaching
---
Visiting Lecturer
Camerata
Conducting
Musicianship
Theory
Vocal Pedagogy
Education
---
PhD – University of Maryland, College Park (in progress)
DMA – The Catholic University of America
MM – The Catholic University of America
BM – Westminster Choir College