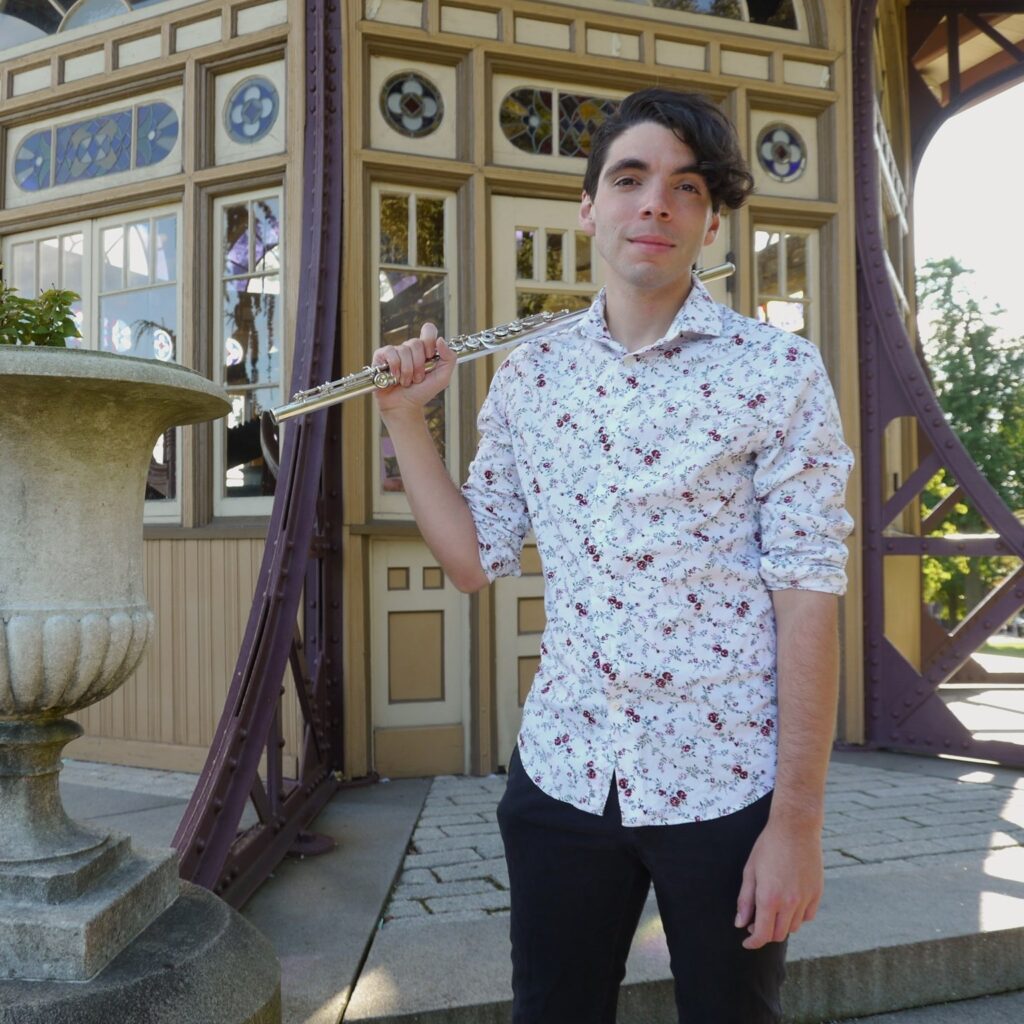 Willie Santiago is a passionate performer, educator, and arts administrator based in Baltimore, Maryland. As a performer, his skills range from playing early music on the traverso to experimental contemporary music utilizing extended techniques.  He has made appearances with orchestras such as the Columbia Orchestra and the chamber orchestra Symphony Number One. He also actively performs in pit orchestras for various musicals and productions in the Baltimore-DC area. Currently, he is the concert coordinator for the Department of Music at the University of Maryland Baltimore County where he oversees the logistics of the department's concert series.
As a chamber musician, Willie's work has been recognized on the regional and national level. He has performed at the New Music Gathering, National Flute Association's Annual Convention, and the Mid-Atlantic Flute Convention with the flute quartet, Stranded Silver.  Also a soloist, he won third place in 2015 at the Hampton Roads Flute Faire's Collegiate Division Competition and  in 2014 placed third at the Emerging Artist Competition at the International Flute Symposium,
Willie received his M.M. in Flute Performance from East Carolina University and his B.M. in Music Education with Performance Honors from Syracuse University. He has performed in masterclasses for Nina Assimakopoulos, Mario Caroli, Ian Clarke, Bradley Garner, Gary Schocker, Jim Walker, Michael Lynn, and Gwynn Roberts. He has studied modern flute with Kelly Covert, Christine Gustafson, and Lisa Cella and has studied traverso with Eve Friedman. Willie has previously held fellowships with the Contemporary Performance Institute at the Composer's Conference and the Baroque Performance Institute at Oberlin College.

Contact
---
Office:  410-455-2943
Room:  PAHB 143
williers@umbc.edu
Education
---
B.M. in Music Education, Syracuse University (2013)
M.M. in Flute Performance, East Carolina University (2015)