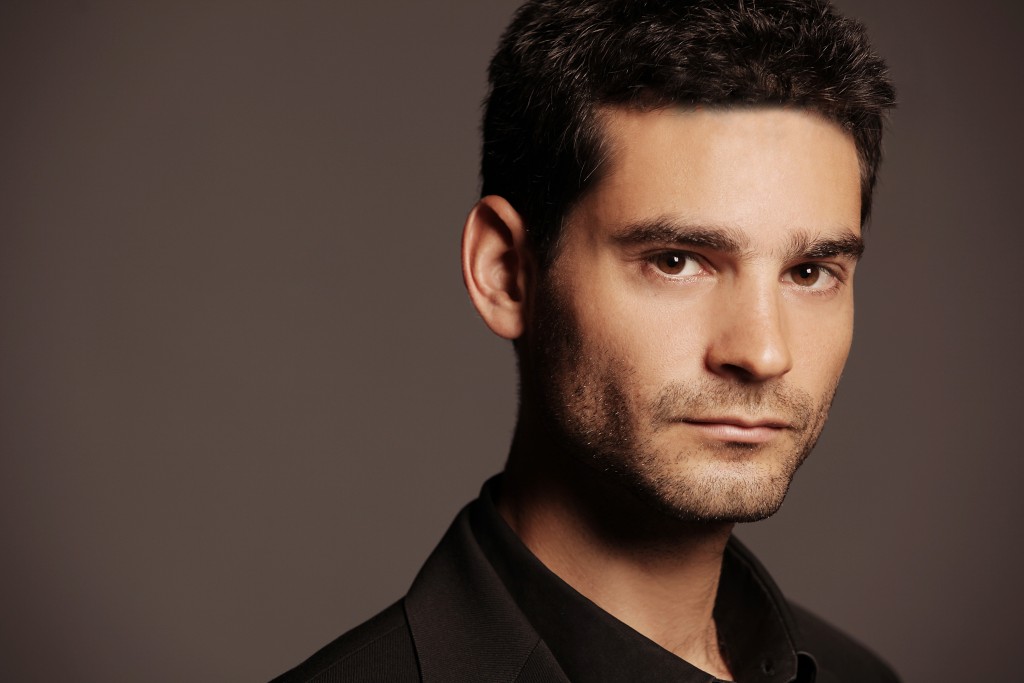 Originally a violinist, Jonathan Zwi found a passion for the classical guitar at Indiana University, where he completed a B.M. under the direction of José Antonio López, Julio Ribeiro and Ernesto Bitetti.  In addition to his degree in Music, Jonathan also received degrees in Philosophy and in Cognitive Science.
He was the recipient of several research fellowships at Indiana and Yale University and presented his work at research conferences throughout the United States.  During his undergraduate, Jonathan won a grant from the NIH to conduct research on the structural connectivity of the cerebral cortex with Dr. Olaf Sporns, with whom he co-authored a paper subsequently published in Neuroinformatics.
Following his undergraduate, Jonathan moved to Brazil to focus on the guitar and re-identify with his heritage.  He won first place in the inaugural Eustáquio Grilo International Guitar Competition and toured Brazil, performing concerts in Brasilia, Rio de Janeiro and São Paulo as part of his award.  While in Brazil, Jonathan was a student at the School of Music at the Federal University of Bahia under the guidance of Mario Ulloa.  He was also enrolled in the university's School of Fine Arts, specializing in printmaking, silkscreen and photography.
Jonathan has continued his work as visual artist since returning to the United States and was the winner of the 15th Annual Photography Exhibit at the Inter-American Development Bank for a collection of photographs taken in the city of Salvador, Bahia, Brazil that explore the inherent conflict between the aesthetic beauty of urban decay and the endemic racial and socio-economic inequality from which such beauty emerges.  Jonathan was also the winner of 9th Annual Patricia M. Sitar Juried Art Exhibition, for which the Sitar Arts Center presented a solo show of paintings created during his artist's residency in the village of Tatuamunha, Alagoas, Brazil—works that explore similar themes of structural inequality and the lives and experiences of those who are subjected to it.
At the Peabody Conservatory, Jonathan completed an M.M. in Musicology, an M.M. in Classical Guitar Performance under the guidance of Ray Chester, and a D.M.A. in Classical Guitar Performance under Manuel Barrueco.  He was the Graduate Assistant in Guitar to Manuel Barrueco and in Musicology to Dr. Elizabeth Tolbert.  Jonathan was the recipient of the Richard Franko Goldman Prize for Performance as well as Peabody's largest single award: the Presser Foundation Award.  For his doctoral dissertation Non-Invasive Brain Stimulation, Music and Creativity, he received the Mollie G. and Joseph L. Forscher Music Cognition Award.
As both a visual artist and musician, Jonathan's primary interest lies in exploring the dynamics of aesthetic experience and the perceptual mechanisms through which we construct concepts of meaning and beauty in art.
Jonathan teaches a seminar on the philosophy of visual art and music for the Johns Hopkins University Intersession and is on faculty in the Music department at the University of Maryland, Baltimore County (UMBC).
Contact
---
Affiliate Artist
Guitar
jzwi@umbc.edu
www.jonathanzwi.com
www.atlanticguitarquartet.com
Teaching
---
Classical Guitar
Education
---
B.M. in Classical Guitar Performance, Indiana University-Bloomington
B.A. in Cognitive Science, Indiana University-Bloomington
B.A. in Philosophy, Indiana University-Bloomington
M.M. in Classical Guitar Performance, Peabody Institute
M.M. in Musicology, Peabody Institute
D.M.A. in Classical Guitar Performance, Peabody Institute