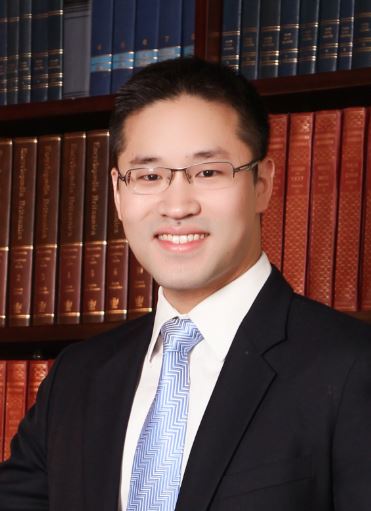 Joseph Siu is a PhD candidate in Music Theory at the Eastman School of Music and his study was supported by the Doctoral Fellowship Award from the Social Sciences and Humanities Research Council of Canada. Prior to his studies at Eastman, Joseph earned his BMus in Piano Performance with distinction from the University of Western Ontario, Canada, where he was awarded the UWO Gold Medal upon graduation. Joseph then taught at the International Christian Quality Music Secondary and Primary School in Hong Kong as a music and science teacher from 2009-2011.
Joseph's research interests include phrase rhythm and musical form in 18th- and early 19th-century music, music cognition and perception, and music theory pedagogy. Joseph has presented his music theoretical works at the meetings of the the European Music Analysis Conference (2017, 2014), the Canadian University Music Society (2017, 2016, 2014), the West Coast Conference of Music Theory and Analysis (2017), the South Central Society for Music Theory (2017, 2014), the Music Theory Society of New York State (2016), Music Theory Midwest (2016), and the Rocky Mountain Society for Music Theory (2014). Joseph was the recipient of the SOCAN Foundation/George Proctor Prize at the 2017 conference of the Canadian University Music Society and also the recipient of the Best Student Paper Award at the 2014 conference of the South Central Society for Music Theory.
As an interdisciplinary researcher, Joseph has collaborated with faculty and students from the Department of Brain and Cognitive Sciences, the Department of Biomedical Engineering, and the Department of Linguistics at the University of Rochester on projects funded by the UR Provost's Multidisciplinary Award (2012-2013) and other projects. In summer 2016, Joseph was awarded an all-inclusive travel award sponsored by the National Science Foundation to present at the International Conference on Mobile Brain-Body Imaging and the Neuroscience of Art, Innovation, and Creativity in Cancun, Mexico. In the same summer, Joseph was selected as a Music Fellow by the Shepherd School of Music at Rice University to participate and to give a public TED-style talk at the 3rd International "Exploring the Mind through Music" Conference. In addition, Joseph has also presented his music cognition research at the Society for Music Perception and Cognition (2015, 2013), the Center for Research on Brain, Language and Music (2013), the New England Conference of Music Theorists (2013), and the Northeast Music Cognition Group (2012). Joseph served as the manager for the Eastman Music Cognition Lab from 2012-2014, and his co-authored article "Multiple Perspectives on Art-Science Collaborations" was published by the SciArt Magazine in June 2017.
A dedicated pedagogue, Joseph taught graduate and undergraduate courses in music theory at Eastman as a Teaching Assistant (2011-2016) and as a Summer Session Faculty (2016-2017). To recognize Joseph's effective teaching, the Eastman School of Music awarded him the Teaching Assistant Prize for Excellence in Teaching in 2015.
Contact
---
Lecturer
jsiu@umbc.edu
PAHB 266
410-455-8043
Teaching
---
Music Theory
Academic Advising
Piano
Education
---
B.Mus. Piano Performance, University of Western Ontario (2009)
M.A. Music Theory, Eastman School of Music (2015)
ABD Music Theory, Eastman School of Music (2016)