2022 Faculty Summer Stories
In honor of the official end of summer and beginning of fall, here's a look back at what the UMBC Music Faculty did this summer!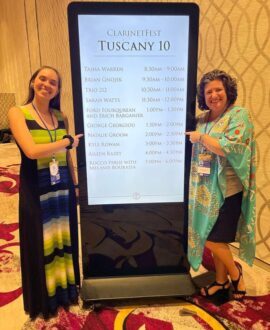 Natalie Groom, affiliate artist in clarinet, performed at the International Clarinet Association's ClarinetFest conference in Reno, NV in June with her duo Whistling Hens, comprised of her and soprano Jennifer Piazza-Pick, Assistant Professor of Voice at Queens University of Charlotte.
In July, she presented with Whistling Hens and composer Ashi Day at The National Women's Theater Festival at University of North Carolina. Their presentation was titled "The Good Kind of Blurred Lines: Infusing Classical Music and Art Song with Theater."
---
Professors
Linda Dusman
(composition) and
Alan Wonneberger
(music technology) began work on their "Infinite Transformations" collaborative installation project with Dr. Foad Hamidi (Information Systems) and artists Lee Boot and Ryan Zuber from the Imaging Research Center during the 
summer
. This IRC Faculty Fellowship will enable development of the "Raaz" prototype into a full immersive sonic and visual meditative experience incorporating projections of microscopic images and immersive audio.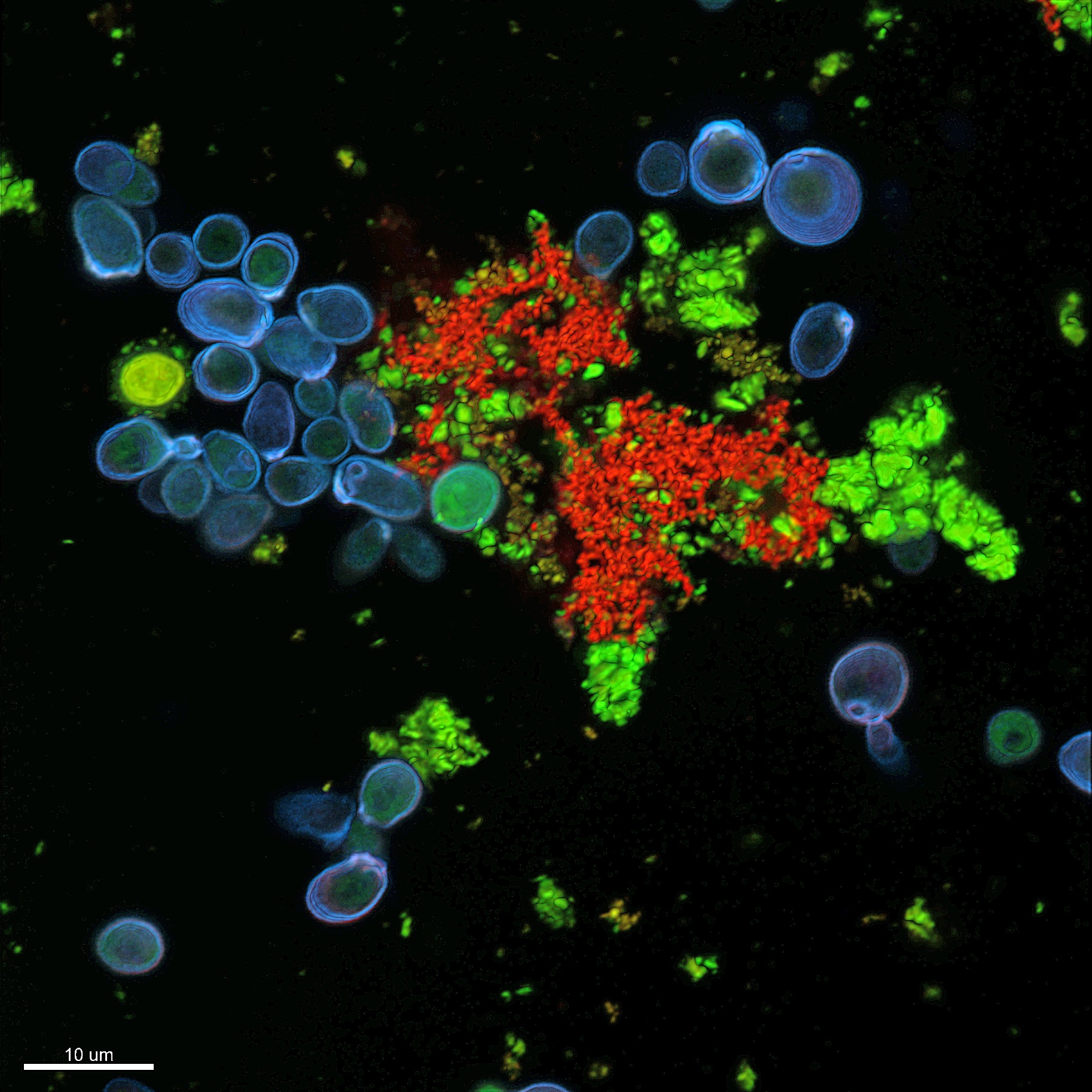 Image from the Raaz installation
---
Richard Spittel, affiliate artist in bassoon, attended his umpteenth (40-something) Glickman-Popkin Bassoon Camp in Little Switzerland NC.  There were approximately 60 bassoonists there, ranging in age from college age to nonegenarians, from relative beginners to seasoned professionals, with every playing level in between.  It was an incredibly supportive gathering, where everyone is pushed, but no one is put down.  A couple of the highlights of the week were playing in a bassoon band of 40-some bassoonists, and playing in a contrabassoon octet (with both the players and instruments dressed like frogs).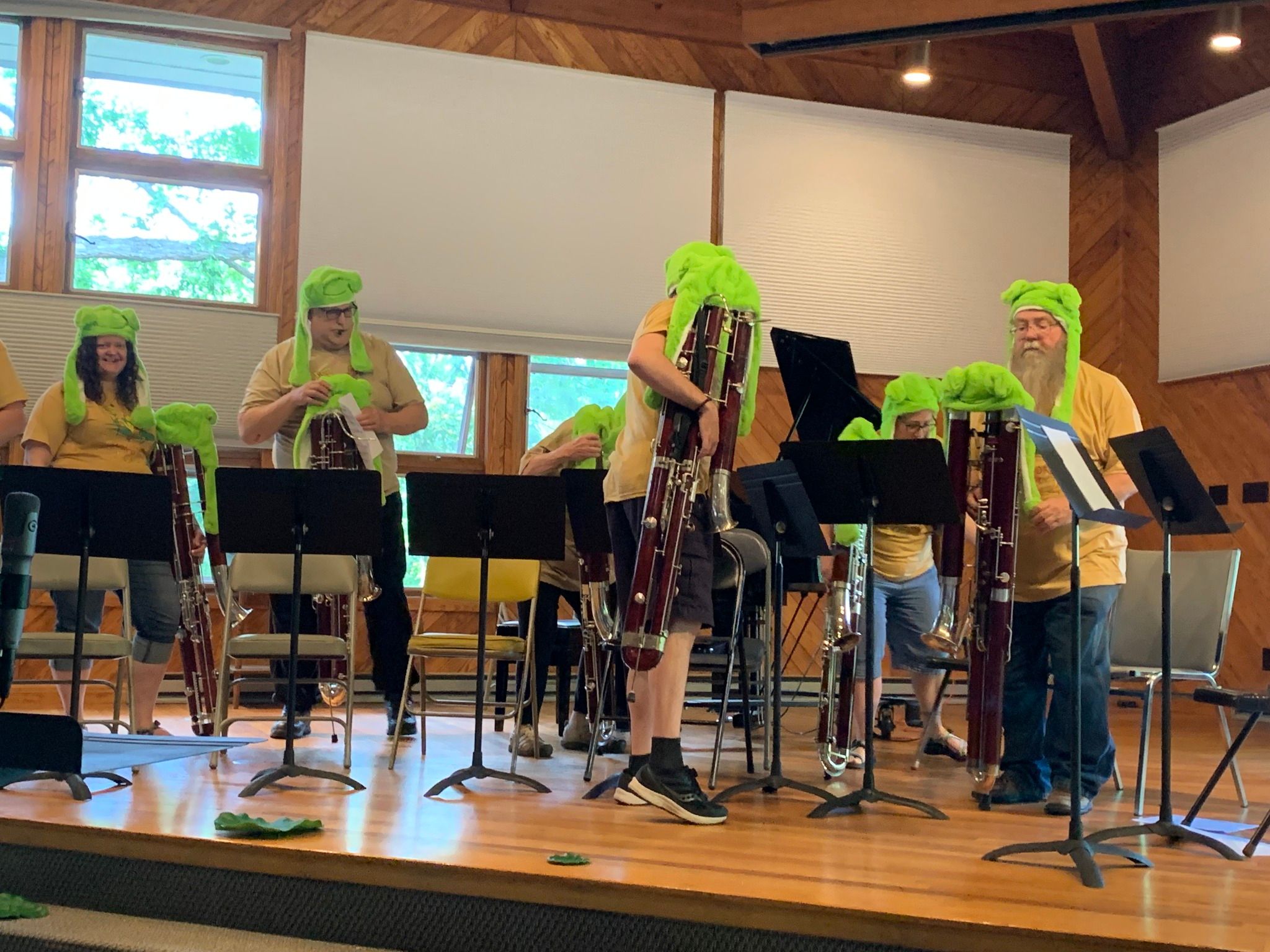 ---
Affiliate Artist in Piano Audrey Andrist recorded works by Tailleferre, Montsalvatge and Korngold for Centaur Records, performed and taught at the Intermuse International Festival (MD) and at the Chamber Music Conference (NY) and performed in Asheville (NC) with the Andrist-Stern-Honigberg Trio.
She also spotted a bear in Asheville, seen below!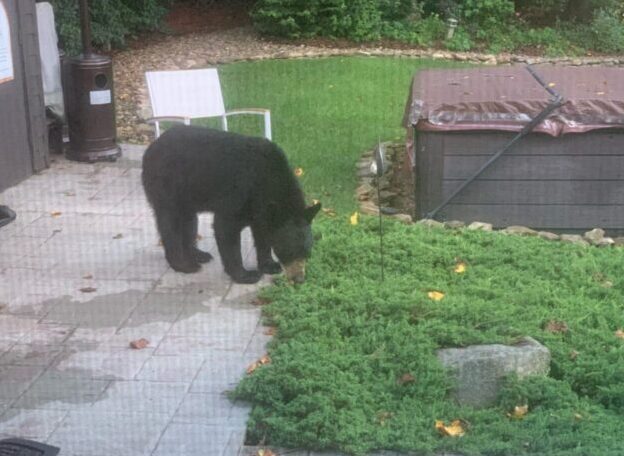 ---
Michael E. Martin, adjunct faculty in Music Education, co-taught a two-week Professional Development Levels Course (Instrumental Level One) for the Gordon Institute for Music Learning, held at the University of Texas at Arlington.  He also co-taught a one-week online "Introduction to Music Learning Theory for Instrumental Teachers" with Alden Snell of the Eastman School of Music.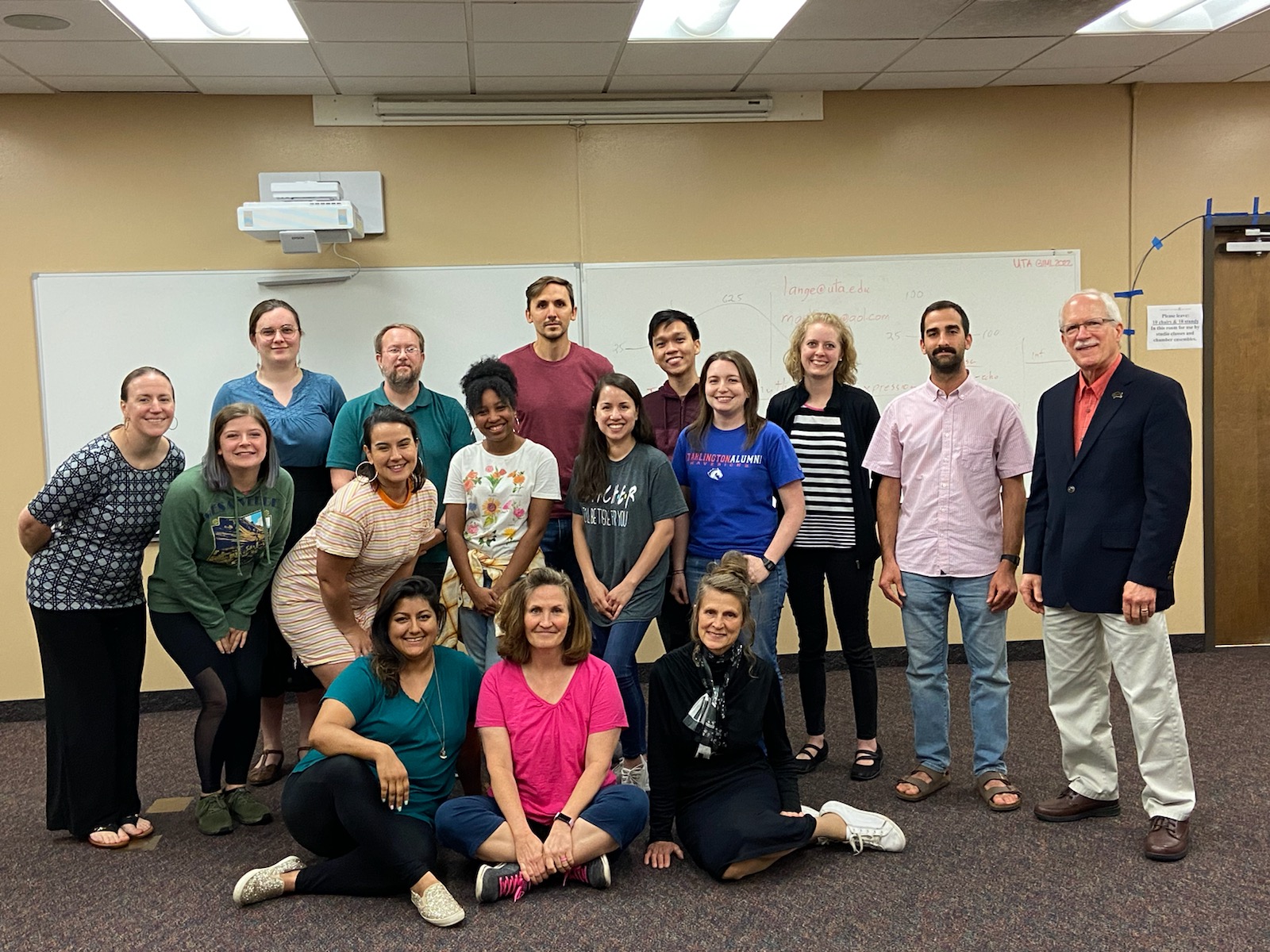 Michael Martin at Professional Development Course (far right)
Posted: September 22, 2022, 3:08 PM