To become a music major at UMBC, you must apply to the University AND audition for the music faculty.
Apply to UMBC
Admission to UMBC does not guarantee acceptance as a music major, as acceptance into the music major is contingent upon a performance audition. Similarly, a successful audition does not ensure acceptance to the University.
Audition for Music Faculty
Video Pre-Screen
Auditions for the Department of Music are by invitation based upon the submission of pre-screen materials uploaded onto Acceptd, the web-based music application service. The application fee on Accept'd is $30. Follow directions to upload your pre-screen materials here: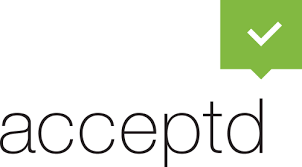 On-Campus Auditions
In person auditions are strongly encouraged.   We are currently planning to hold in person auditions but are watching the progress of Omicron carefully.   If you are not comfortable auditioning in person, please reach out to Lisa Cella at cella@umbc.edu to set up a zoom audition.
Auditions on campus last 10-15 minutes and are conducted privately with a panel of music faculty. You may re-perform your pre-screen audition pieces at your on-campus audition or replace one or both with other works at your discretion. On-campus audition results will be mailed within 14 days of your visit.
Applicants interested in early acceptance to UMBC should audition in November. Applicants interested in auditioning for the Linehan Artist Scholars program, or other talent-based scholarships, are required to audition in November or January.
Saturday, November 5, 2022 (Linehan and Departmental Scholarship and Regular Audition)
Pre-screen deadline: October 15, 2022
Friday, January 27 and Saturday, January 28, 2023 (Linehan and Departmental Scholarship and Regular Audition, Snow Date: February 3 & 4)
Pre-screen deadline: January 6, 2023
Saturday, April 8, 2023 (Departmental Scholarship and Regular Audition)
Pre-screen deadline: March 11, 2023
Thursday, June 1, 2023 (Transfer Students/Late Auditions)
Pre-screen deadline: May 11, 2023