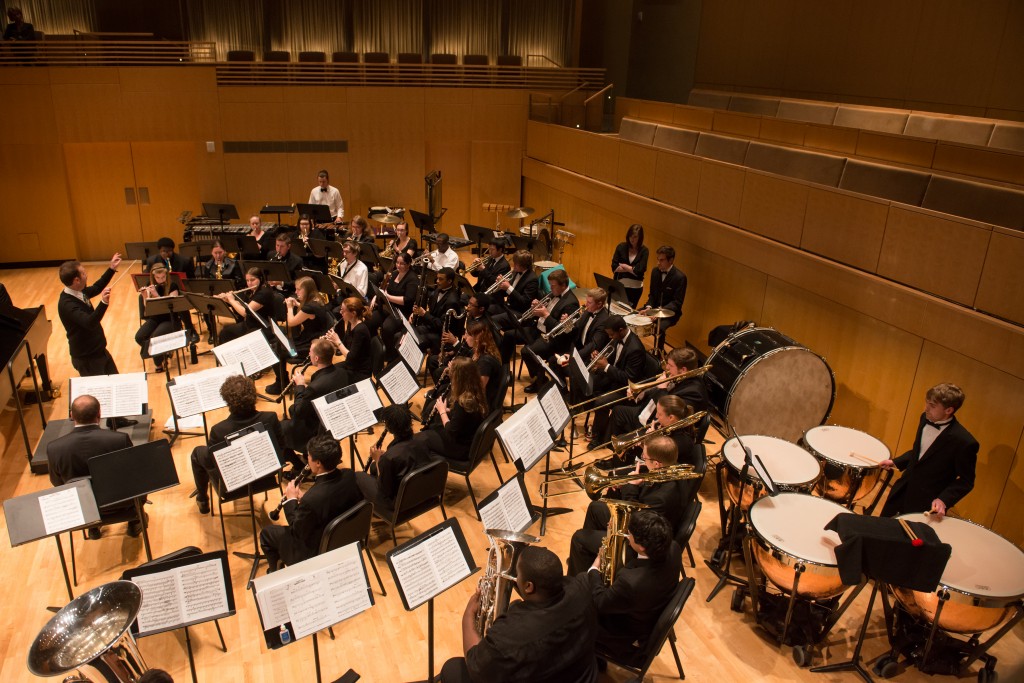 Brian Kaufman, director
The UMBC Wind Ensemble is a large chamber group of approximately 40 musicians that perform great wind repertoire from octets to larger masterworks. In contrast to a symphonic band, the UMBC Wind Ensemble typically plays with only one person on each part. Past years have included performances with internationally celebrated guest artists including Glee pianist and music director Brad Ellis, Canadian Brass veteran Joe Burgstaller, international tuba artist Oystein Baadsvik, Marine Band co-principal oboe Trevor Mowry, and UMBC Professor of Violin Airi Yoshioka. The ensemble seeks to regularly perform music by living composers; recent highlights include world premieres by Glee pianist and music director Brad Ellis, UMBC composition faculty Anna Rubin, and UMBC student composer Sam Winnie. Membership is open to any student (music major or non-major) or community member by audition.  Please contact Professor Brian Kaufman for further information (brian.kaufman@umbc.edu)
Upcoming Concerts
---
Tuesday December 4, 2018 8:00pm (Linehan Concert Hall)
Tuesday May 7, 2019 8:00pm (Linehan Concert Hall)
Ensemble Information
---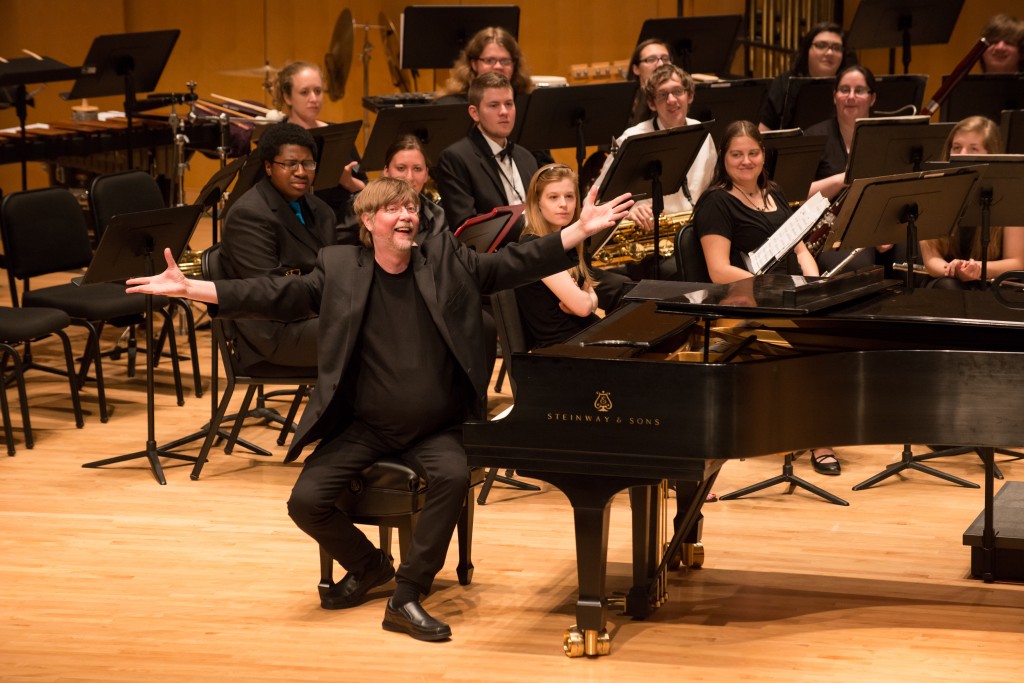 When does Wind Ensemble rehearse?
Monday, 7:00-10:00pm in the Linehan Concert Hall of the Performing Arts and Humanities Building.
Who should audition for Wind Ensemble?
The UMBC Wind Ensemble is open to both music majors and non-majors with advanced experience on their instrument.
When are auditions for Wind Ensemble held and how do I sign up for a time?
Auditions are held in the first week of both Fall and Spring semesters. Please see the Wind Ensemble Audition page for details.