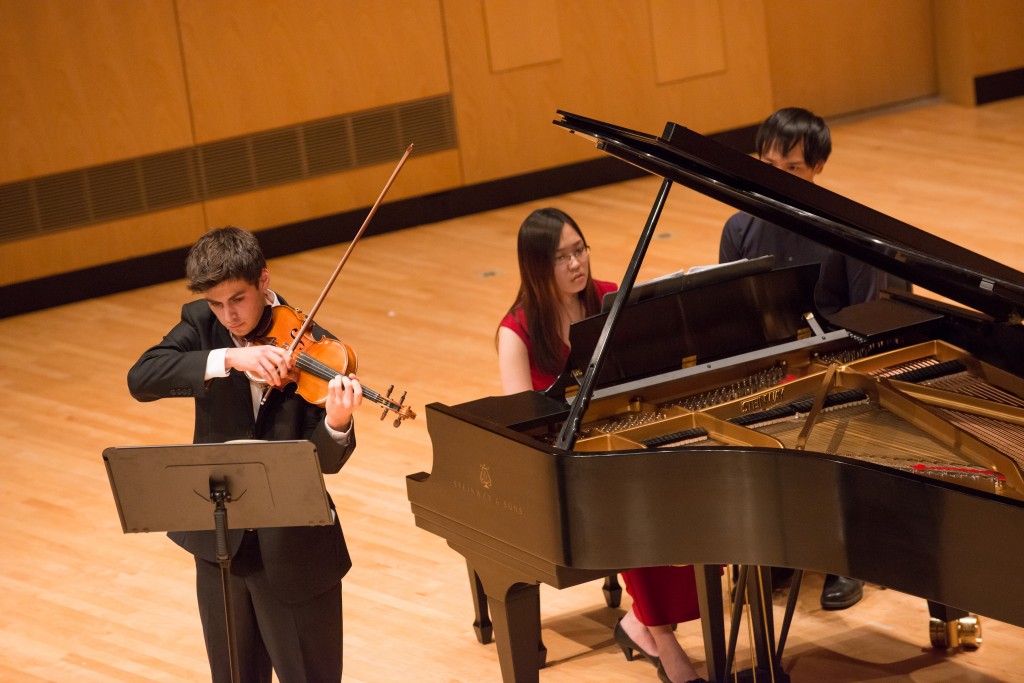 Students in the instrumental performance major receive a solid grounding and experience in solo, chamber music, and large ensemble repertoire, preparing them for graduate school and work as a professional musician with emphasis on developing entrepreneurial skills.
Faculty specializations include chamber music, American music, Japanese contemporary music, music by minority composers, new complexity music, extended instrumental techniques, Baroque string music, and improvisation. Special musical opportunities exist for students through an exchange program with the Nicolini Conservatory in Piacenza, Italy, and through collaborative projects with faculty and graduate students in the Department's Certificate Program in American Contemporary Music.
To view the academic requirements for this degree, please visit the academic catalog.
Faculty
---
Teodora Adzharova, D.M.A. – Classical Piano
Audrey Andrist, D.M.A. – Classical Piano
Tom Baldwin, B. M. – Bass, electric & upright
Matthew Belzer, M.M. – Saxophone
Lisa Cella, D.M.A. – Flute
Chandra Cervantes, M.M. – Horn
Patrick Crossland, D.M.A. – Trombone
Fatma Daglar, M.M- Oboe
Natalie Groom, D.M.A – Clarinet
Brian Kaufman – Tuba/Euphonium
Lori Kesner, D.M.A. – Flute
Gita Ladd, B.A. – Cello
Tom Lagana, M.M. – Electric Guitar
Mark Merella – Percussion
Amy McCabe – M.M. – Trumpet
Jacqueline Pollauf, M.M. – Harp
Laura Ruas, M.A., Double Bass
Richard Spittel, D.M.A. – Bassoon
Airi Yoshioka, D.M.A. – Violin