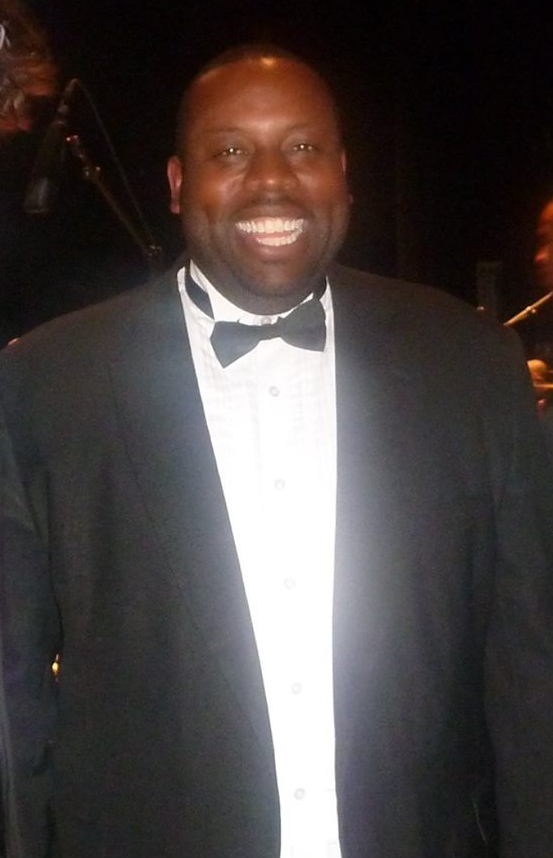 Don Johns is an in-demand percussion performer and educator based in the Baltimore/Washington Metropolitan area. As an educator, Johns' experience has ranged from teaching in Title 1 schools, where most students lived below the poverty line, to private institutions, where parents paid $30,000 annually for their child to attend primary school. His work has been driven by his belief that diversity enriches us, and he has learned that it is best achieved when the similarities and differences of young people are equally respected and celebrated. Getting to know students, hearing their stories, and accessing their prior knowledge are personal goals that he has strived to achieve in the wide array of contexts within which he has taught. These approaches have enabled him to successfully support student learning in his current role as the founder and Executive Director of the DMV Percussion Academy (https://www.dmvpercussion.org/), which aims to expose, engage, and enrich young people through all forms of percussive art. He also employs these approaches as Percussion Director at Northwestern High School, where under his leadership the percussion ensemble has celebrated achievements such as performing for the Percussive Arts Society's 2017 Maryland/Delaware Day of Percussion. His previous work as an educator has included a 13-year tenure as the percussion coach for the DC Youth Orchestra Program and 10 years teaching band and orchestra—6 years in Prince George's County Public Schools and 4 years at KIPP DC. He has also given masterclasses and held teaching positions at higher education institutions throughout the region. In addition to teaching percussion methods at UMBC, Mr. Johns is the Adjunct Professor of Percussion at Bowie State University.
As a performer, Mr. Johns serves as the principal timpanist of the Apollo Orchestra (Bethesda, MD) and the lead percussionist for Soulful Symphony (Columbia, MD), an all African-American symphony orchestra comprised of 75 musicians and vocalists that blends classical, rhythm and blues, jazz, and gospel music within a symphonic framework for orchestra. He also plays as an extra percussionist with the Richmond Symphony, Annapolis Symphony, Maryland Symphony, Mid-Atlantic Symphony (MD), Bay-Atlantic Symphony (NJ), and the American Festival Pops Orchestra (VA).  Additionally, Mr. Johns is a proud member of both the Gateways Festival Orchestra (Rochester, NY) and the Colour of Music Festival Orchestra (Charleston, SC)—two groundbreaking groups that spotlight professional Black classical musicians. Along with orchestral work, Mr. Johns has played drum set and percussion for musical productions at the Kennedy Center (DC), Brooklyn Academy of Music (NY), Moore Theatre (Seattle, WA), Lincoln Theatre (DC), Atlas Theatre (DC), Signature Theatre (VA), Studio Theatre (DC), Olney Theatre (MD), and Toby's Dinner Theatre (MD). He also plays drum set and timpani for several churches in the Washington, DC area.
Mr. Johns has contributed to the profession in a variety of leadership and service roles. He serves as President of the Maryland/Delaware Chapter of the Percussive Arts Society as well as on the organization's Education Committee. He has served on the music grant reviewing panels for the Washington DC, State of Maryland, and Prince George's County Arts and Humanities Councils. He is endorsed as an Education Artist by Innovative Percussion sticks/mallets and Black Swamp Percussion. He was born and raised in Howard County, Maryland, and currently resides in Hyattsville, MD.
Contact
---
Teaching
---
Affiliate Artist
Percussion Methods
Education
---
B.M. Music Education, University of Maryland—College Park
M.M. Percussion Performance, University of Maryland—College Park
D.M.A. Percussion Performance, Shenandoah University (expected Spring 2022)