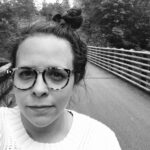 With an undergraduate education in piano performance, Bri'Ann Wright started her career as a piano and music teacher, music theater educator and director, and piano performer for various music theater performances and jazz bands. After graduating from Augsburg University, Wright made a name for herself in the Minneapolis/St. Paul area by building a vibrant piano studio of 40+ students; teaching, music directing, performing, and curriculum writing for the famed Children's Theatre Company; performing in jazz bands, combos, and pit orchestras for local music theater shows; and teaching school.
Wright then left Minneapolis for New York City where she completed two degrees in music and music education at Columbia University's Teachers College. There, she studied composition, creativity, and early childhood education; she taught music with Lori Custodero's Music Explorers program, executed two original composition recitals, and built a local performing arts salon, Full Moon Salon, that sought to bring together artists, audience, and dialogue. During this time, Wright also worked in the New York City public school system teaching middle and elementary school students at two different Harlem neighborhood schools. She worked to develop music programs that merged her students musical interests with her own, implementing popular music, music theater, and general creative music making. After giving birth to her first child, Wright pivoted, and was hired to help start a local preschool in Clinton Hill, Brooklyn where she created curriculum and helped to establish school culture.
Currently, Wright is working on her Ph.D in music education with an emphasis on education policy at the University of Maryland. Wright's research interests include music and arts education policy, creativity, and issues of equity and social justice in the music classroom. Wright's research has been accepted and presented at many conferences including AERA, SMTE, ISME, Desert Skies, NAfME, and the Maryland Music Educators Association.
Contact
---
Teaching
---
Affiliate Artist
Popular Music Pedagogy
Education
---
PhD in Music & Music Education — University of Maryland College Park (In process)
Master of Education in Education Policy — Columbia University Teachers College
Master of Arts in Music & Music Education — Columbia University Teachers College
Bachelor of Music in Piano Performance — Augsburg University