Dr. Natalie Groom performing at WoCo Fest 2022
Dr. Natalie Groom, affiliate artist in clarinet, is performing this weekend at WoCo Fest 2022 with her duo, Whistling Hens. WoCo Fest 2022 is a music festival of works by women and gender-marginalized composers presented by the Boulanger Initiative and Strathmore. Whistling Hens performs on the Friday, May 27th concert at 7:30 p.m. at the Church of the Epiphany. 
Also featured in that concert are Balance Campaign, ensemble in residence with UMBC composers from 2018-19 and returning in fall 2022, and Titilayo Ayangade, cellist for the Thalea String Quartet, which was in residence with UMBC student composers earlier this semester.
More information can be found
here.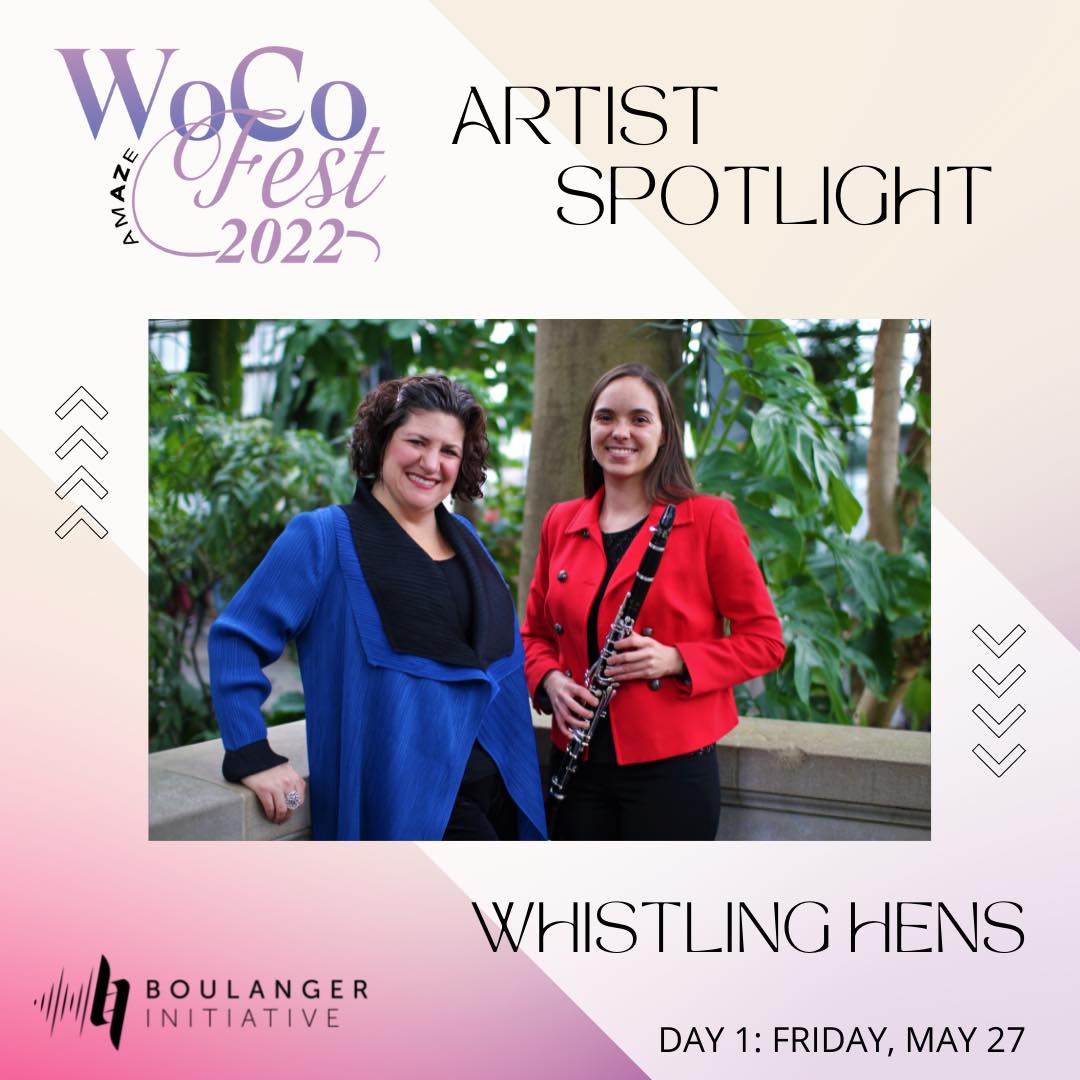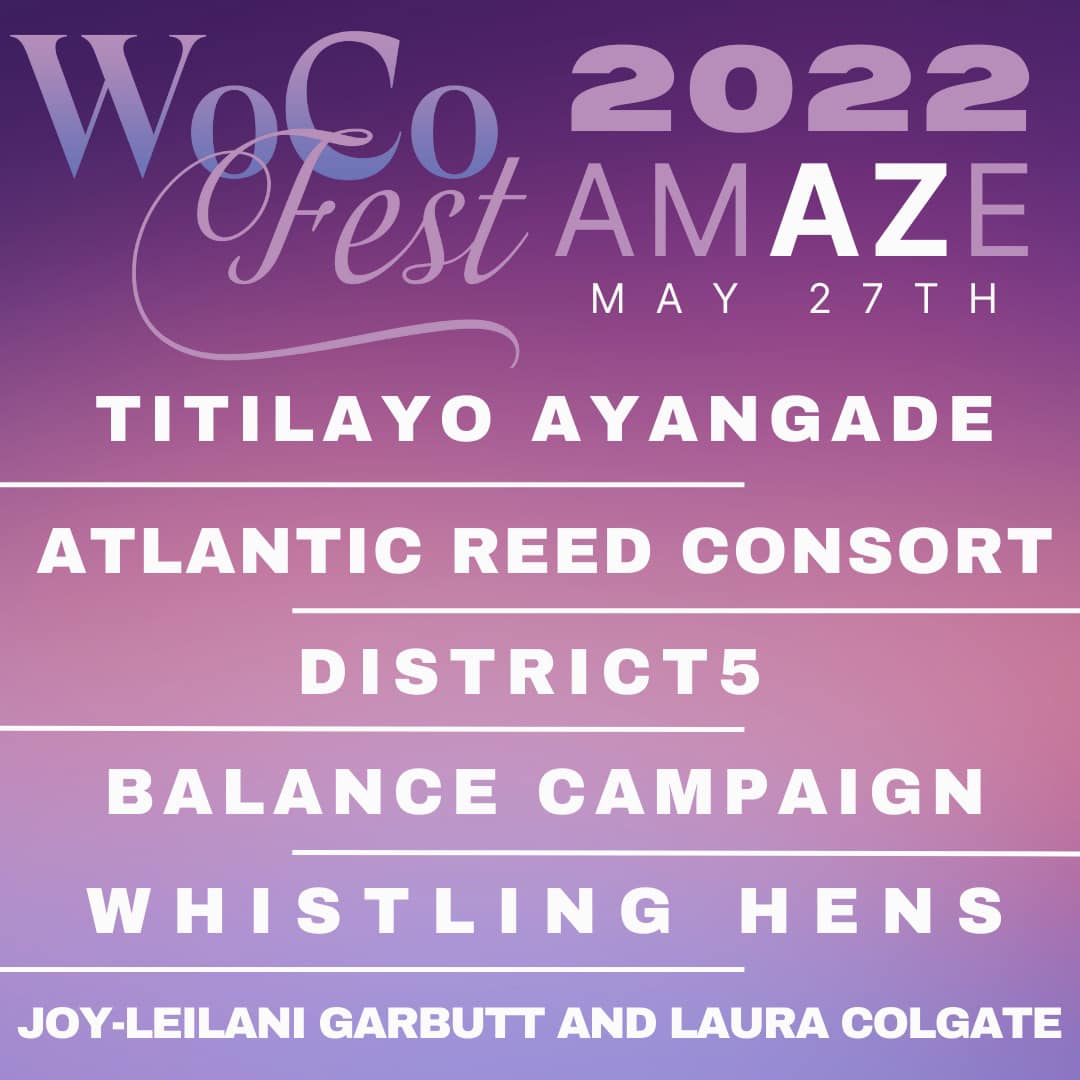 Posted: May 24, 2022, 5:26 PM