Music by Eliza Triolo to be featured-Baltimore Dance Project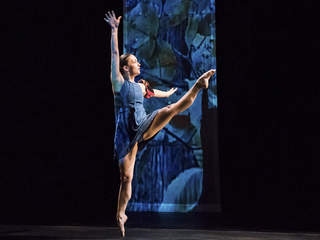 Over the winter semester, Eliza Triolo (composition '19) collaborated with choreographer and Dance professor Doug Hamby on music for his new piece Deep Currents. The choreography depicts the push and pull of emotions, and the music emulates that with layered recorded voices. She previously collaborated with Doug on his piece Square Breath, which was performed in February 2017 and February 2018. 
Deep Currents will be performed by the Baltimore Dance Project Thursday, Feb 7 to Saturday, Feb 9 in the Proscenium Theatre at UMBC. Congrats to Eliza on this exciting opportunity.