Justin Drew is a distinguished musician and teacher based in the DC area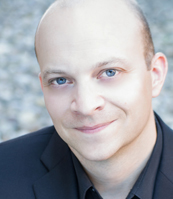 . In addition to his adjunct position teaching horn at UMBC, he also coaches sectionals for Maryland Classic Youth Orchestras and has a private horn studio based in College Park, MD. In the past he also taught at the Bullis School and DC Youth Orchestra sectionals. For 11 summers, Justin served as Horn Instructor and Brass Choir Director for the University of Maine Summer Youth Music Camp in Orono, ME, where he also performed numerous solo recitals.
A native of Scarborough, ME, Justin grew up in a family influenced by music. While beginning his musical studies on the trumpet he performed at the Annual Key Bank Jazz Festival with notables such as Dave Brubeck, Cleo Laine and Wynton Marsalis. Although jazz trumpet was a passion of his, Justin decided to make French Horn his focus mid-way through completing a Bachelor of Music degree at the University of Maine, Orono. He continued studies on the horn earning a Masters degree in Music Performance from the University of Maryland, where he is currently a Doctoral Candidate. During the summers in school Justin participated in the National Orchestral Institute and the Las Vegas Music Festival.
Justin's performance schedule often takes him up and down the east coast, stretching from Maine to Florida. Locally, he serves as Third Horn of the National Philharmonic and Second Horn of the Apollo Orchestra. In addition, he has appeared with the Richmond Symphony, Maryland Symphony, Lancaster Symphony, Reading Symphony, Annapolis Symphony, Boca Sinfonia, Palm Beach Symphony and Southwest Florida Symphony among others. In March 2014, Justin joined North Carolina Opera's production of Dvorak's Rusalka as Principal Horn. Other opera engagements include performances with Washington Concert Opera, Opera Camerata of Washington, Palm Beach Opera, and Florida Grand Opera.
Justin has enjoyed vast array of Chamber Music opportunities. In December 2013, he joined Boston Brass for their annual Stan Kenton Holiday program. He has also performed with the Rodney Mack Philadelphia Big Brass, Carolina Brass, and has joined many quintets with premiere military musicians in the DC area. In 2007, Justin joined the legendary late oboist Ray Still and musicians of the "President's Own" Marine Band in a performance of Mozart's Piano Quintet in Eb. He has also appeared in chamber performances on the Kennedy Center's Millennium Stage and at the Strathmore Mansion.
2014 introduced new recording opportunities for Justin. In January, he joined the Grammy Nominated Inscape Chamber Orchestra to record their second album, American Aggregate on the label Sono Luminus. As a result of being a recent finalist with the West Point Band, he joined as 4th horn on their first recording project in HD surround sound under the multi Grammy Award winning label Reference Recordings. In May, Justin participated in a film score recording for Emmy award winning composer Michael Josephs.
His principal teachers include Gregory Miller, Denise Tryon, Suzanne Gonsalves and Wanda Whitener. Justin has also been highly influenced by studies with William VerMeulen, James Ross, Eric Ruske and Phil Munds.
Contact
---
Affiliate Artist
Horn
jdrew@umbc.edu
Teaching
---
Horn
Education
---
B. M. – University of Maine (Orono)
M. M. – University of Maryland (College Park), Music Performance