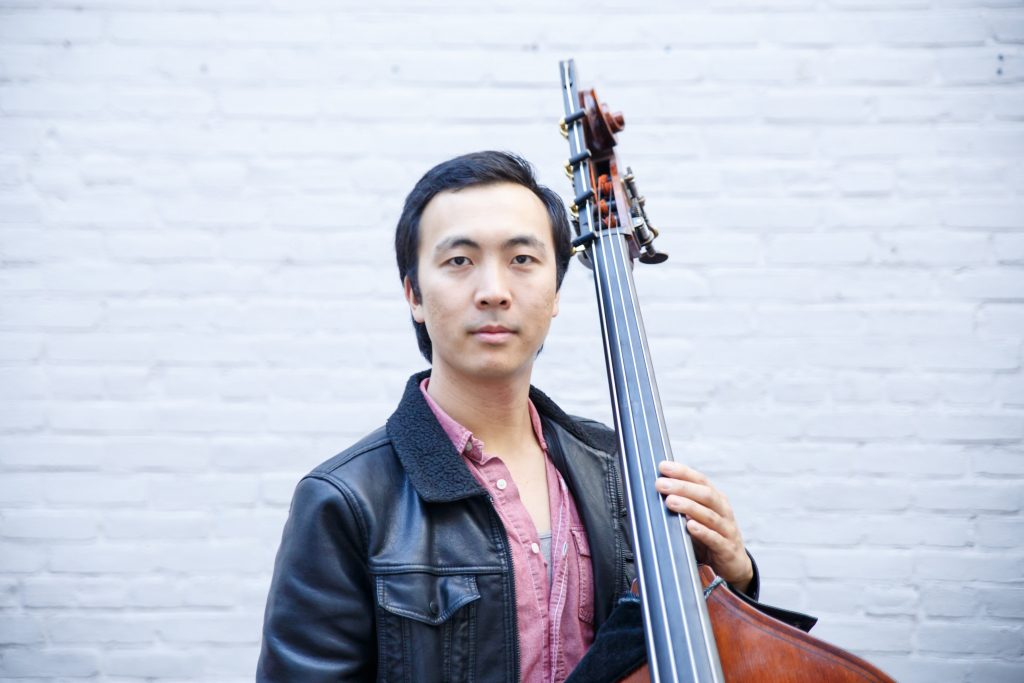 Yoshiaki Horiguchi has been acclaimed by the Baltimore Sun for his ability to perform with a "dazzling display of dexterity and panache." Yoshi is an active double bassist, pedagogue, and educator in the DC-Baltimore area. Although classically trained, his endeavors span across a broad spectrum of genres having performed with the National Philharmonic, Baltimore Boom Bap Society, Annapolis Symphony, The Hungry Monks Swing Band, Great Noise Ensemble, Classical Revolution, and more. Yoshi is currently the double bassist in Trio Jinx, the genre-crossing, classical-core trio who has national festivals and competitions to their credit.
In addition to being an active performer, Yoshi is an educator, pedagogue, and string specialist. He has served as the low-strings department chair for the Baltimore Symphony's, El Sistema inspired, ORCHkids program, faculty at Carroll Community College, faculty for Bass Works, faculty for the Peabody Preparatory, and faculty for American Music System Camps. Yoshi's pedagogy research has been recognized by the International Society of Bassists and it focuses on the development, philosophy, and technical teaching points in the George Vance double bass method. Yoshi is also certified in the Mark O'Connor string method and has studied string pedagogy under Christian Tremblay and Bai-Chi Chen from the Peabody Preparatory. His passion and drive for students to study pedagogically beneficial and engaging music pushed him to arrange works that are being performed throughout the United States.
Yoshi graduated with honors as a Linehan Artist Scholar at the University of Maryland, Baltimore County where he graduated with a Bachelor's Degree in double bass performance and music education. During his time at UMBC, he also earned his teaching certificate and won the 2011 concerto competition. Yoshi then graduated as an Aegon USA scholar at the Peabody Conservatory at the Johns Hopkins University for his Master's Degree in double bass performance and pedagogy and he is currently pursuing his Doctorate of Musical Arts at Peabody. He has attended the Hot Springs Music Festival, National Music Festival, and the Imani Winds Chamber Music Festival. Yoshi proudly hails from the studios of Ed Malaga, Jeff Koczela, Laura Ruas, Paul DeNola, and Paul Johnson. In his free time, Yoshi enjoys wearing primary colors, playing ultimate Frisbee, swing dancing, and expanding his sock collection.
Contact
---
Affiliate Artist
String Methods
hyoshi1@umbc.edu
Education
---
B.A. in Bass Performance and Music Education – University of Maryland, Baltimore County
M.M. in Bass Performance and Pedagogy – The Peabody Institute