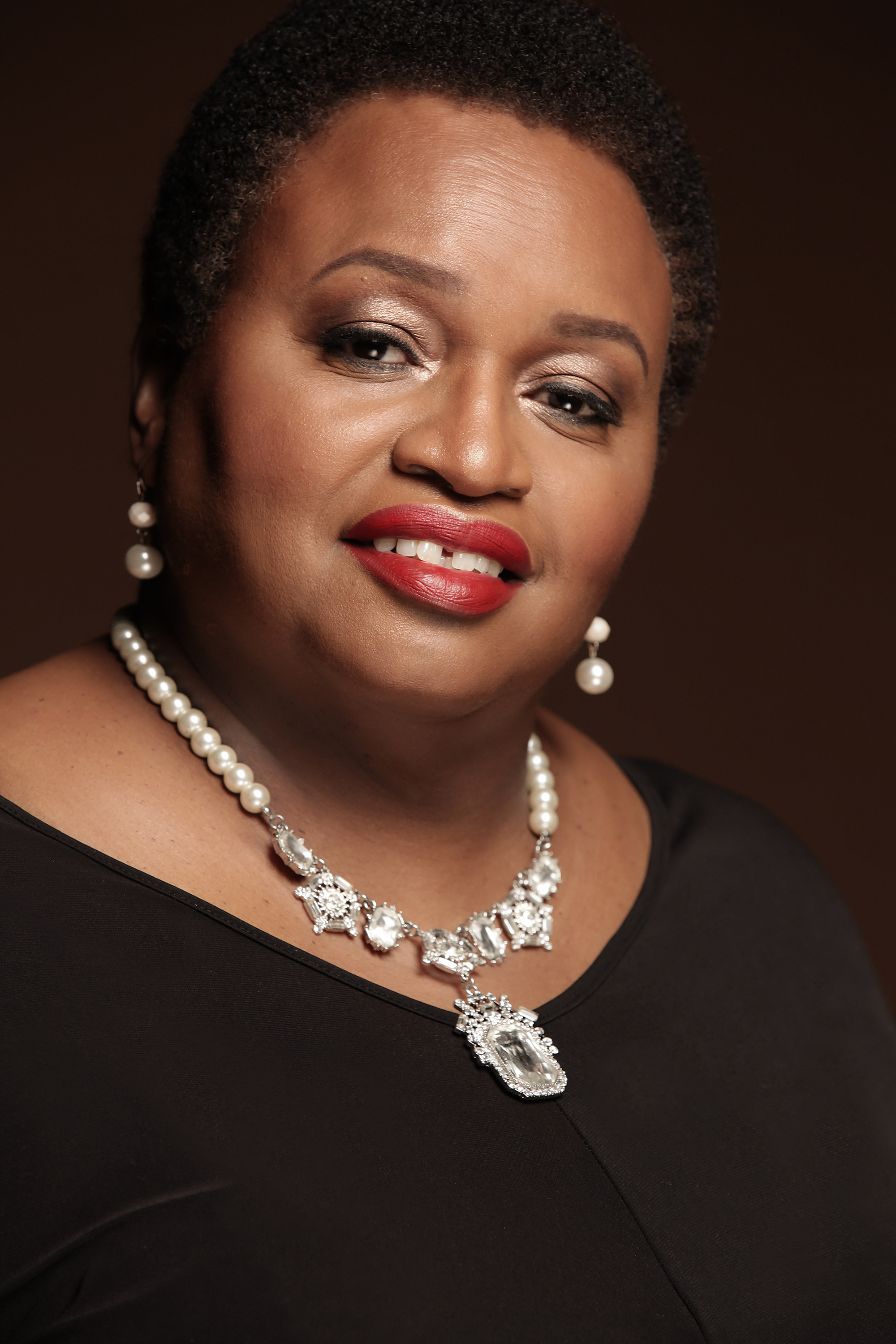 Janice R. Jackson is a native of Baltimore, Maryland. She holds a B.A. degree from the University of Maryland, Baltimore County (UMBC) and a Masters of Music from the University of Maryland, College Park (UMCP). and an honorary doctoral degree from the Eastern Theological Seminary.   Janice has also studied abroad at the American Institute of Musical Studies in Graz, Austria.
Recent performances include concerts performing "Music from the African Diaspora" on in St. Thomas, (Nisky Moravian Church), St. Croix, BVI (Whim Plantation Museum), concert venues in Paris, France and Munich Germany with pianist and composer Dr. Lorna Wright. Christmas concerts in Frederick, Maryland with Prof. Nancy Beith at Frederick Presbyterian Church. Christmas Concert Tours with Felicia Weathers in major concert halls of Germany, Denmark and Switzerland; the role of "Mother" in "Amahl and the Night Visitors" with Baltimore Municipal Opera; soloist in the "Alto Rhapsody" by Brahms at St. John's Church, Dale Krider, Conductor; soloist in oratorio "The Ordering of Moses" by R. Nathaniel Dett with National Symphony and the CACS Chorus at the Kennedy Center, Stanley Thurston Conductor; a "Concert of Colors" with Opera Diva Carmen Balthrop at the National Academy of Sciences in Washington, DC; soloist for Handel's "Messiah" at the Kennedy Center with the National Symphony and the Paul Hill Choral; soloist in Beethoven's Ninth Symphony with Morgan State University Choir in celebration of Nathan Carter's 25th Anniversary at the Meyerhoff Symphony Hall which has been televised on PBS stations.
Professor Jackson is a full-time voice faculty member at UMBC and is also the Director of the UMBC Jubilee and Gospel Choirs.   The choirs have toured to Las Vegas, Nevada, Phoenix, Arizona, Disney World in Orlando, Florida, Verona,Venice, Rome, and Florence, Italy and the U.S. and British Virgin Islands.
Professor Jackson is also a faculty member of the New Shiloh Baptist Church School of Music. She is often sought after as an adjudicator and vocal workshop clinician for numerous choirs in Maryland.   Janice is also the Minister of Music at her church, Christian Community Church of God in Baltimore, where Dr. Melvin C. Green serves as Pastor.
Janice is the daughter of Jesse and Lillian Johnson of Baltimore, Maryland, the wife of Thomas V. Jackson, Sr. and the mother of Jessica Marie and Thomas Jackson, Jr., and grandmother of Thomas V. Jackson, III.
Contact
---
Office:  410-455-3520
Room:  PAHB 255
jackson@umbc.edu
Education
---
B. A. University of Maryland, Baltimore County
M. Mus. University of Maryland, College Park