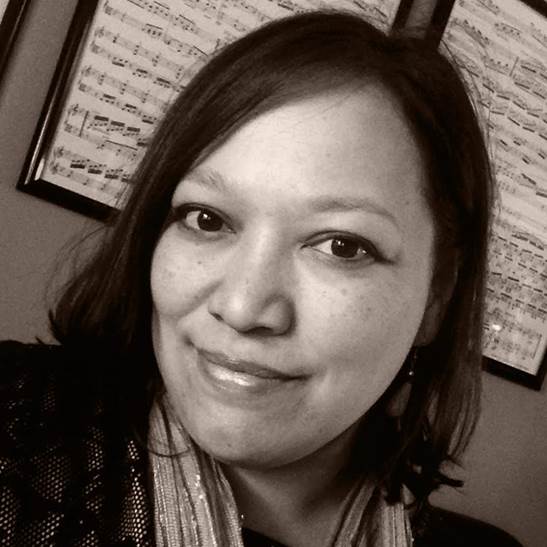 A Quarterfinalist for the 2016 Grammy Music Educator Award, Nana Gaskins Vaughn has had a varied career as a music educator, musician, and music administrator. At UMBC, she has taught M362 Arts in Education; a summer workshop at UMBC, Violin to Viola: Making the Switch to Alto Clef; and directed the String Institute for the UMBC Summer Enrichment Experience. She taught a large strings program at Veterans Elementary in Howard County for four years, where she supervised instrumental practicum students and student teachers, several of whom are now employed as teachers in Howard County. Recognized by Howard County Public Schools as an honored Gifted and Talented teacher and ranked a Distinguished Educator, she is in demand as an adjudicator and clinician. Previously, she directed two orchestras in the New World Youth Orchestras program in Indiana for seven years, taught as a violin instructor at Purdue University, and as a graduate student, served as an associate instructor in music education at Indiana University. Currently in her fourth year as Conductor of the String Orchestra for the Baltimore Symphony Youth Orchestras, she also coaches chamber music for BSYO.
Nana received a Bachelor of Music in Violin Performance and Master of Arts in Teaching at Indiana University Jacobs School of Music, where her primary professors included Estelle Jorgensen (Music Education), Paul Biss (Violin), Atar Arad (Viola), and Mimi Zweig (Violin Pedagogy). As a musician she has played in back-up orchestras with musical groups such as the Moody Blues, Led Zeppelin, Aretha Franklin and Il Divo. She is Assistant Principal Violist with the Reading Symphony, and performs regularly with many orchestras including the Baltimore Symphony, Kennedy Center Opera House Orchestra, Indianapolis Symphony, American Pops Orchestra, Delaware Symphony, and Richmond Symphony. As an orchestral musician, she has performed professionally with some of the leading musicians and conductors, such as Marin Alsop, Augustin Hadelich, Mario Venzago, Andrew Litton, Time for Three, Jon Kimura Parker, Cho-Liang Lin, and Hannu Lintu. A skilled chamber musician, she has performed in concert with the Carrollton String Quartet, Fishers Chamber Orchestra, UMBC faculty, and Washington Musica Viva.
As a music administrator, Ms. Vaughn founded the Fishers (Indiana) Chamber Orchestra in 2005 and was executive director for three years. Serving as a member of the executive committee of the Fishers Cultural Alliance, she was a principal participant in the development of the Town of Fishers' Master Plan for arts and culture before moving to Baltimore in 2009. Upon the move, the Town of Fishers Indiana made an official town proclamation of Michael and Nana Vaughn Day. In 2011-2012, she served as the executive director of the Greater Baltimore Youth Orchestras. A great source of pride is her instrumental role in its transition to becoming the Baltimore Symphony Youth Orchestras, which is now thriving as a part of the Baltimore Symphony's Education Department.
Contact
---
Affiliate Artist
nana.vaughn@umbc.edu
Teaching
---
Music Education
Education
---
Bachelor of Music in Violin Performance – Indiana University – Bloomington
Master of Arts in Teaching – Indiana University – Bloomington