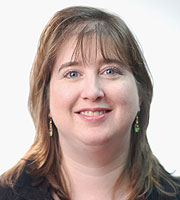 An alumna of UMBC where she studied visual arts and music, Susan Augsburger Velli has worked within the University System of Maryland since 1991.  She served at the University of Maryland, Baltimore in the Department of Pharmaceutics at the School of Pharmacy; the Geriatric Psychiatry Division of the Department of Psychiatry at the School of Medicine; and the Occupational Safety and Health Division of the Department of  Environmental Health and Safety before transferring to the UMBC Department of Music in 2000. Susan has also been employed at UMBC as a pianist.
At the Department of Music, Susan manages the office, the payroll, and all things financial, reconciling the department budget as well as Foundation, Grant, Start-up and DRIF accounts. She also schedules the music curriculum.
A former full-time Graphic Designer, Ms. Velli holds a Bachelor of Arts (B.A.) in Visual and Performing Arts (Graphic Design Emphasis) from UMBC and a Master of Arts (M.A.) in Publications Design from the University of Baltimore.
Contact
---
Office:  410-455-2990
Room:  PAHB 238
velli@umbc.edu
Education
---
B.A. UMBC, Visual and Performing Arts (Graphic Design Emphasis)
M.A. University of Baltimore, Publications Design