Alejandro Cremaschi '93 featured in new magazine
Alejandro Cremaschi '93 was featured in the new Piano Inspires Kids magazine, published by the Frances Clark Center for kids 8-14. The interview covers his musical background and his experience growing up in Argentina.
Cremaschi is currently a Professor of Piano Pedagogy at University of Colorado Boulder and was the recipient of the 2017 UMBC Outstanding Alumnus in Visual and Performing Arts Award.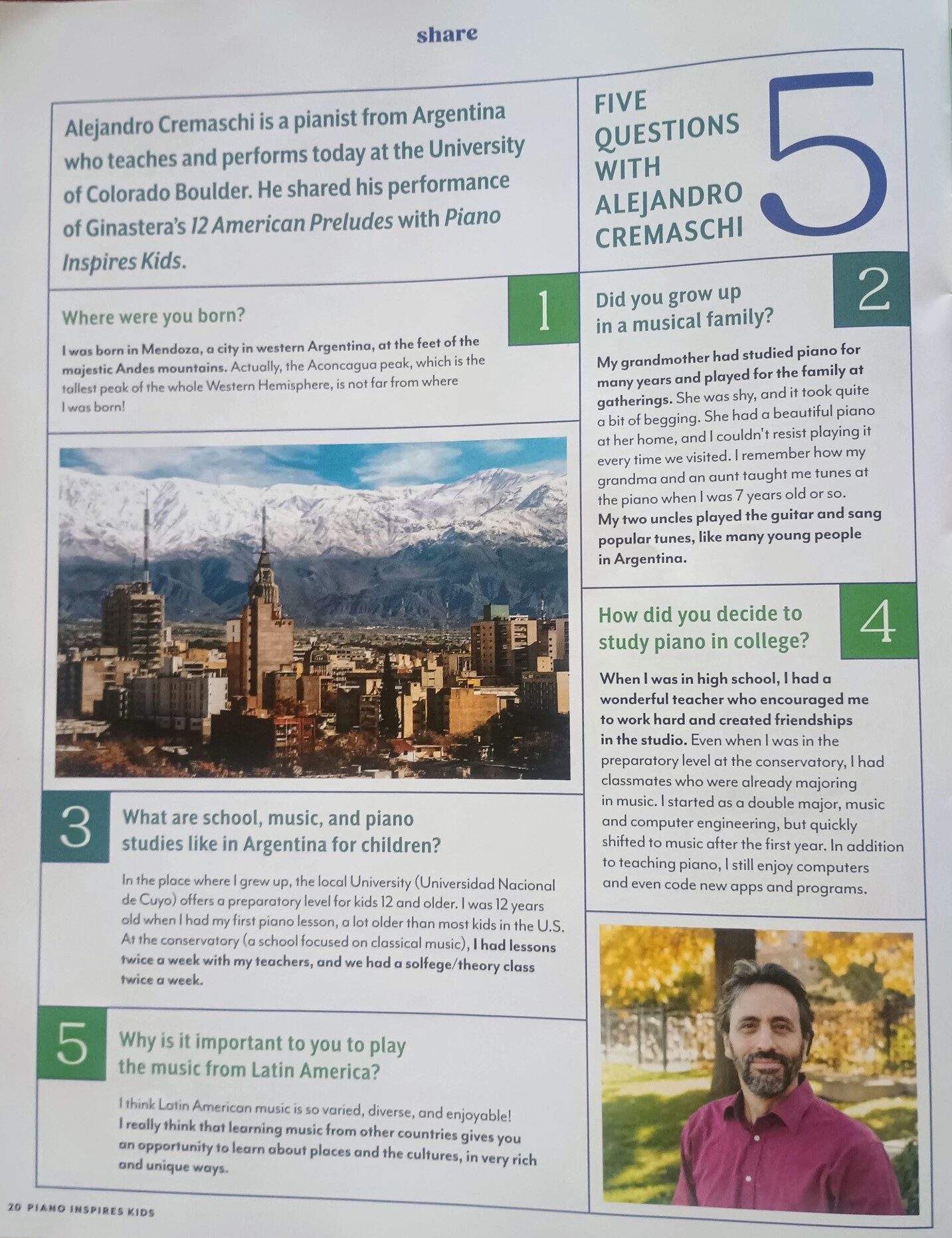 Posted: August 15, 2023, 11:53 AM