Don Johns to Perform at International Convention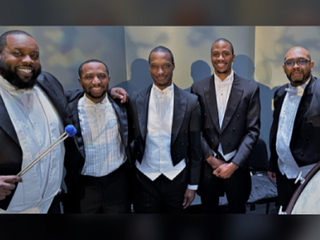 UMBC Percussion Methods instructor Don Johns will be performing in November 2021 at the Percussive Arts Society International Convention as part of the Colour of Music Festival Percussion Section; he serves in the ensemble as Principal Percussionist. 
The Colour of Music Festival Orchestra is a touring Orchestra featuring players of Black/African ancestry. The Orchestra members reside in cities throughout the United States and several foreign countries. The Orchestras 2019 season included performances in Charleston, South Carolina, Pittsburgh, Pennsylvania, Washington DC, and Nashville, Tennessee.