Audrey Andrist to be featured with PostClassical Ensemble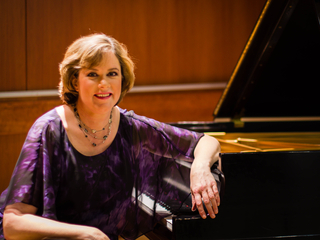 Audrey Andrist, Affiliate Artist in Piano, will be the featured soloist in a program of Spanish music presented by the PostClassical Ensemble at the Baltimore Museum of Art, Thursday November 4th at 7:30 pm (event begins at 6:00 pm).  The mini-concert, featuring music by Manuel de Falla and Federico Mompou, is in connection with a lecture on the works of the Spanish painter Juan Gris. 
For more information, click here.