Announcing Spring 2016 Student Recitals!
February 19, 2016 10:50 AM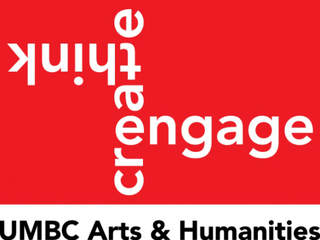 Music Department juniors and seniors will present public recitals throughout the semester as a capstone experience for their undergraduate studies. This is an exciting moment for both students and faculty, a culmination of years of hard work and dedication. All the student recitals scheduled for Spring 2016 are listed below--please join us!
Jermaine Fryer Junior Euphonium Recital - March 9, 7:00 PM (Linehan Concert Hall)
Briana Bradley Senior Voice Recital - April 2, 8:00 PM (Linehan Concert Hall)   
Alexander Weber Junior Violin Recital - April 3, 3:00 PM (PAHB 151)
Raymond Robinson Senior Saxophone Recital - April 7, 8:00 PM (PAHB 151)
Norman Crone and Ariana Seidman Junior Voice Recital  - April 10, 7:00 PM (Linehan Concert Hall)
Manuel Ayala-Sapelli Junior Jazz Bass Recital  - April 13, 7:30 PM (PAHB 151)
Zachariah Thomas Senior Composition Recital - April 17 5:00 PM (Linehan Concert Hall)
Amanda Burns Senior Violin Recital - April 20, 7:00 PM (Linehan Concert Hall)
Ross Vincent Senior Clarinet Recital - April 22, 8:00 PM (Linehan Concert Hall)
Ellington Carthan Senior Jazz Piano Recital - April 23, 2:00 PM (Linehan Concert Hall)
Michael Bradshaw Junior Cello Recital - April 23, 7:00 PM (Linehan Concert Hall)    
Martin Griffin Senior Musicology Lecture/Recital - April 24, 2:00 PM (PAHB 151)
Lauren Gray Junior Flute Recital - April 24, 4:30 PM (Linehan Concert Hall)  
Joshua Hassinger Junior Clarinet Recital - April 24, 6:00 PM (PAHB 151)       
Nick Mullen Junior Jazz Vibraphone Recital - April 28, 6:30 PM (PAHB 151)
Melissa Byrd Junior Piano Recital - April 30, 7:00 PM (Linehan Concert Hall)
Elliott Chamberlain, Senior Composition Recital - May 8, 4 pm (PAHB 151)
Adriana Aldunate Junior Piano Recital - May 5, 6:30 PM (Linehan Concert Hall)  
Brendan McQueeney Senior Trumpet Recital - May 6, 8:00 PM (Linehan Concert Hall)
Cara Dekelbaum Senior Saxophone Recital - May 8, 7:00 PM (Linehan Concert Hall) 
Jared Higgins Senior Violin Recital - May 13, 7 PM (Linehan Concert Hall)