Faculty and Students Named Semi-Finalists in American Prize!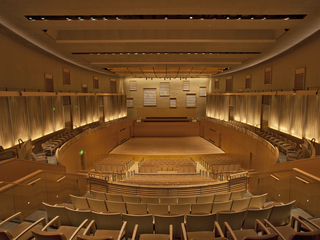 Faculty, staff, and students of the Department of Music were recently named semi-finalists and finalists in various divisions of The American Prize.  The American Prize is a series of competitions encompassing the areas of solo and chamber music performance, composition, and conducting on both the student and professional level.  Applicants submit recordings from all over the country and are adjudicated through a series of reviews by multiple panels of judges.
Below is a list of people from our department who were nominated as semi-finalists and finalists:
Samuel Winnie (Music Composition '16) - Semi-Finalist for the Ernst Bacon Memorial Award in Composition for his piece
Nightfall in Lothlorien,
performed by the
UMBC Wind Ensemble
conducted by faculty member
Brian Kaufman
and recorded by director of recording
Alan Wonneberger
.     
Dr. Joshua Fishbein
(Adjunct Faculty) - Semi-Finalist in the Composers of Choral Music Division for his work
Psalms; Songs and Blues.
Congrats to everyone from our department on this fantastic achievement and best of luck in the coming rounds!