UMBC Music Faculty Named MSAC Grant Recipients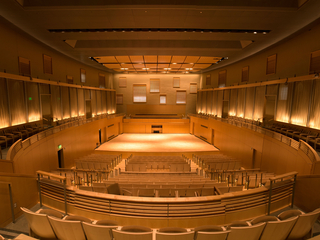 Dr. Lisa Cella (professor of flute), Dr. Patrick Crossland (professor of trombone), Ms. Jacqueline Pollauf (professor of harp), and Dr. Airi Yoshioka (professor of violin) have all been named Individual Artist Award Recipients for grants of varying amounts from the Maryland State Arts Council. The Maryland State Arts Council (MSAC), an agency of the Maryland Department of Commerce, announced that $245,000 has been awarded to 88 Maryland artists through the 2017 Individual Artist Awards (IAA). The MSAC's competitive IAA Program is administered in partnership with Mid Atlantic Arts Foundation and recognizes artists in 18 disciplines divided into three groups with awards presented in each discipline every three years. This year's awardees represented the fields of Classical Music Composition, Classical Music Solo Performance, Dance Choreography, Dance Solo Performance, World Music Composition, World Music Solo Performance, Poetry, and Sculpture.
Congratulation to our faculty on their awards!