Alumni Update!
September 22, 2017 9:40 AM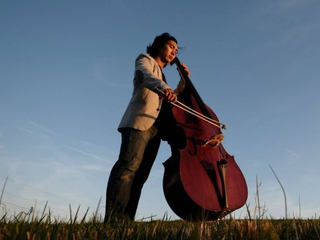 Congrats to Yoshiaki Horiguchi (Music '13) and Stephen Brouillette (Music '15) on their new jobs!  
Yoshiaki will be joining the faculty of the Peabody Preparatory program as an adjunct bass instructor this year.  The program is designed to give young students early conservatory training to prepare them for collegiate level studies in music.  
Stephen will be joining Arts Laureate as full time editor.  Arts Laureate is a record label that works on recording projects across the country.  Notable collaborations include Chicago, Baltimore, Milwaukee, and Virginia Symphony Orchestras, the Handel Choir of Baltimore, Baltimore Choral Arts Society,  and NPR's JazzSet among others.
Congrats to Yoshiaki and Stephen on these fantastic endeavors!