Announcing New Opportunities to Visit the Music Department
October 26, 2020 10:51 AM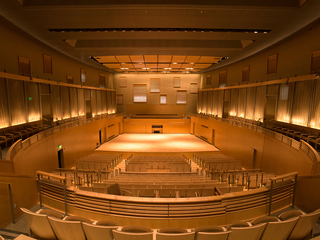 The UMBC Music Department is pleased to introduce our virtual options to experience life as a music major!
Saturday, November 7th is our Virtual Visit Day. Attendees will get a virtual tour of our facilities, learn about our scholarships, meet our ensemble directors, and learn about individual majors in breakout sessions. The day will begin at 9 am and will run for approximately 90 minutes. Registration is now open.
Observe our classes and meet our professors! Schedule a free one-on-one lesson with our faculty! Prospective students, parents, and guardians are welcome to attend the Music Department Virtual Visit Week (Nov 9-13). Sign-up today.
Can't wait to visit? Contact us to arrange a personal appointment.