Alumna Christie Finn Releases New Recording
September 9, 2020 10:24 AM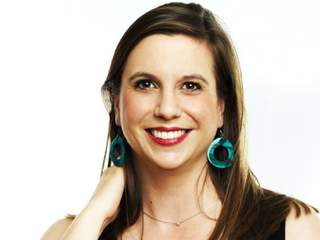 Alumna Christie Finn released a new recording of Christopher Trapani's
Waterlines
with the Ictus ensemble. The work was written as a response to 2005 disaster, Hurricane Katrina. Below is an excerpt from the composer's program notes:
'That immediate sensation of shock after the storm is still emblazoned in my mind,' Trapani, a native of New Orleans, recalled: 'the fear of losing everything from the concrete to the intangible, from houses and photo albums to cultural traditions.' As he sifted through vintage recordings of Southern music recalling the earlier cataclysm of the 1927 Mississippi River Flood, Trapani began to conceive a substantial work commemorating Katrina and paying tribute to Trapani's Southern musical heritage. The result is Waterlines, a song cycle in which Trapani channels the cataclysm into a brilliant celebration of an extraordinary musical culture.
The recording can be downloaded here.